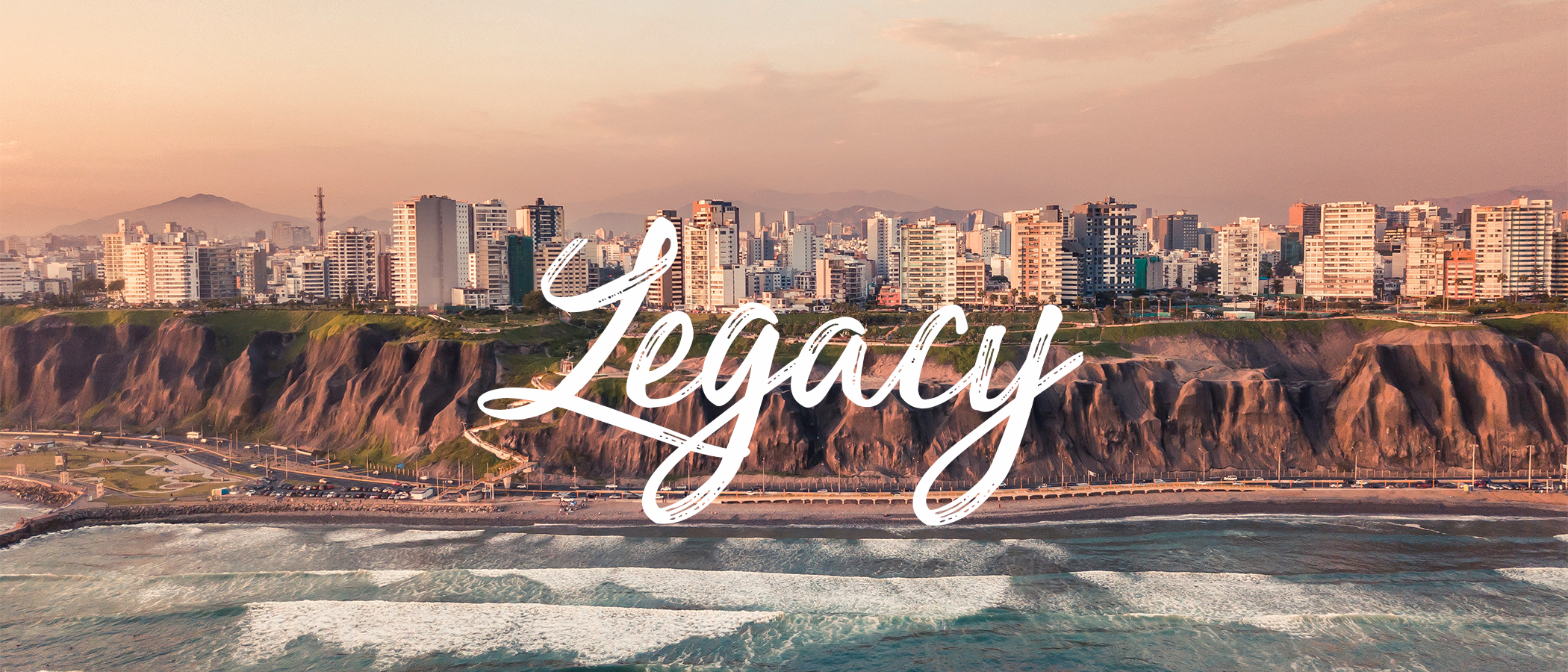 Hi! We are Elmo and Kat Compton, Missionaries to Lima Peru and we believe that Jesus changes people's lives. We pastor Mosaico Church, a new local church that we planted in one of the most upscale districts of Lima, Peru. We also serve on the board of The ONE: Collective, a non-profit that we founded to serve the underprivileged here in Peru. Our motto is "We serve the one, collectively" so that we may be able to introduce them to the power of the Gospel.
We passionately believe that Jesus Changes Lives.
This drives everything.
We also believe that to Jesus, every ONE person matters. Although Jesus changes lives, we believe it is our job to facilitate the introductions. We do this by creating and maintaining relationships with people who are far from God while serving those who are the most needy. That means that we are out in the streets, meeting people and introducing them to our Father and His son Jesus.
As Missionaries, all that we do is financed through generous gifts and offerings from people just like you. Most give through their local church, but some give directly. Your generous support allows us to make the connections with people that then allow us to introduce them to Jesus and His love.
Will you partner with us as we continue to make Jesus known here in Lima?
Elmo
Hi! Having accepted Jesus as my savior early in life, I have been a Christian for the majority of my life. I love bringing people the news of Jesus! I believe that Jesus changes people's lives and that the local church is one of the best ways to spread His message.
My family has been serving in Peru as missionaries since September 2011. After fundraising, language school and assisting another local church, God allowed us to plant Mosaico Church in an upscale district of Lima in the summer of 2016. We are seeing God move in incredible ways through His local church. Pastoring Mosaico is one of the greatest privileges in life and I am honored to lead people to know Jesus and serve in His name.
I am also the co-founder and CEO of The ONE: Collective, a 501(c)3 that serves the at-risk population here in Peru. The ONE: Collective is a movement to serve the one, collectively.
I love really good coffee and spending time with my family. Anytime I can mix those two, even better!
Kat
I was adopted into a pastor's family as a baby and was introduced to Jesus early in life. I decided to follow Jesus while a camper at Word Of Life when I was 16. I went on my first short-term mission trip to Peru that same year and I have been committed to serving Peru ever since. I am passionate about loving God and serving people. That is the motivation behind what I do every day. I thrive on finding ways to better serve people so I can tell them about the God that saved me!
My husband and I planted Mosaico church in Miraflores in the summer of 2016 and it is the most difficult as well as the most rewarding job we could have. I love serving the people of Mosaico and am also honored to help lead them to Love God and Love People.
As a Co-Founder of The ONE | Collective, I am able to find opportunities to go farther for the gospel's sake. We collectively serve the ONE that has been abused, abandoned and who is in need. I coordinate all of the international relations and communications for The ONE | Collective as well as the short-term group planning and coordination.
I also am slightly addicted to coffee.
Cinco
Hi! My name is Elmo V (the fifth) but my friends call me "Cinco." I am a Missionary to Lima! I love living in Lima and I play an active part in the ministry of my parents. I am super spunky and outgoing, an all around little boy. I'm currently into Star-Wars, Legos, Super-Heroes and anything that is mechanical.
Although I am only in first grade, I know that I want to be a Zoologist when I grow up!
"Where there is no vision, the people perish"
Prov 29:18a
End of Year Summary - 2017
Our Beliefs
We are guided by our firm conviction that Jesus is Lord and that the only way to heaven is through accepting His salvation. for more details, please download our belief statement.
We believe in short term missions. Both Kat and Elmo were called to be full-time missionaries as a result of a short-term experience. Now we are hosting these experiences in hopes of exposing more people to the amazing world of inter-cultural mission work. We hope that you choose to come to Lima and experience first hand what God is doing here!
SHORT-TERm MISSIONS TRIP
Whether it's a youth group or a group of senior saints, we would love to host you here in Lima. The opportunity to come to a Latin American country and serve our Lord by helping expand a Local Church and its ministries is a once-in-a-lifetime opportunity. Please simply fill-out the contact form and we will get the conversation started.
3 month Internship
An Internship with Elmo and Kat is more than a simple internship with a missionary church planter (as if that wasn't already enough). Our internship program is in partnership with our 501(c)3 The ONE: Collective. During an internship in Lima you will participate in urban church planting activities, orphanage management, fundraising and grant writing, donor development and many other activities. If you have a desire to work alongside a rapidly growing non-profit while learning how to serve people and grow a local church, this internship is for you.
For more information, please use the contact us form to get the conversation started.
Have a question?
Go ahead, fill out the form and we will get in touch with you soon!